Bhaag Amdavaad Bhaag!! 🏃🏃🏃
December 27, 2018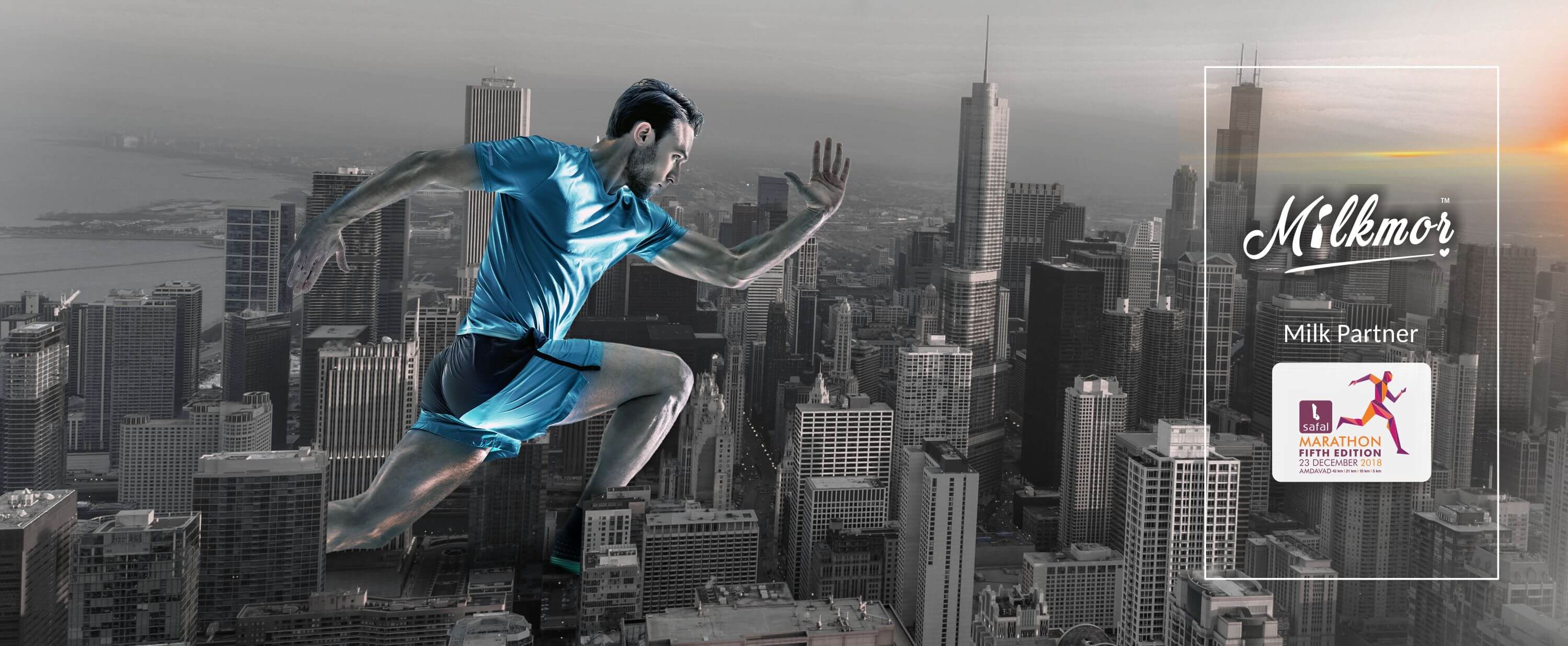 We run busy through our schedules, appointments, earnings and even we run short of time. But we never run on our foots for our body. Winter is the season to awaken the real "I" in us. We feel jogging as an additional task nowadays and we can't fetch the time for it.
However, One person has changed the perspective and he took the running trend to the next level in Ahmedabad. Mr.Lihas Trivedi, He is a Limca Book of Records holder for running 194 KMS in 25 hours. Well, he is not just a super sprint personality but also he is a milkmor subscriber.
Just like Milk is a wholesome food for body, same way running is the wholesome exercise. Running builds your confidence, trains your mind, improves immunity, extends your limits, pumps up your lungs. As a bonus, your belly goes flat. So your dress fits well and you look smarter & energetic than before.
Witness the biggest marathon of Ahmedabad this Sunday (23rd Dec'18), where Milkmor is a "Milk Partner" and encouraging all the runners! We wish runners all the best and wish you a safe and happy marathon.
Live every day, a healthy day with Milkmor. Click below and book your 8 days trial
Join more than 11000+ members on our Facebook & Instagram page. Know more about interesting Stories and write your own stories & recipes and send it to komal@milkmor.com to win lots of gift vouchers. You can change your display name by clicking below.