Happy Birthday Milkmor
March 9, 2019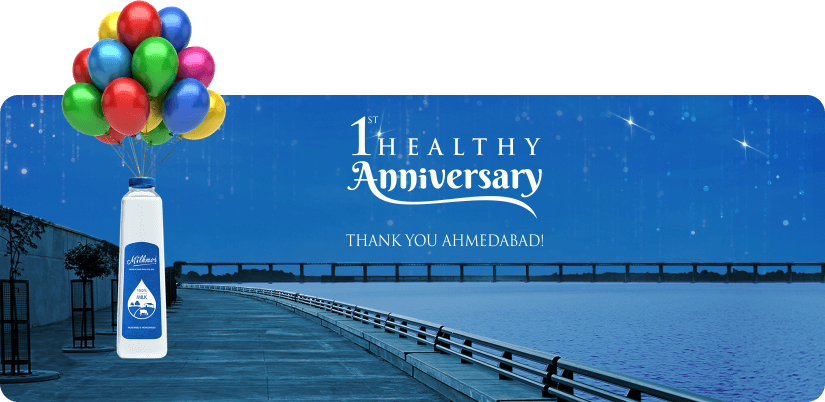 Hey, It's the Celebration Time!!!
Wow!! What a start of the day it was! Our Subscribers are calling up at our customer care to just wish us "Happy Birthday"! Rarest of rare brands can get such blessings. Ahmedabad is truly generous towards Milkmor.
Especially on this women's day, We'd like to wish all those home-makers and working housewives! We've particular respect for women as they're just not subscribers, but our cows are also women back at our farm too. The Cows need equally emotional touch, and we give them immense love & warmth! That's the reason, our milk is sweeter! 😉
The Milk Subscription is always the department of Housewives. Smart Husbands do enquire us, but they ask our customer care to talk to their wives directly! Either it's love or the fear of "The Lady of the House"! 😉 We're highly obliged to receive so much admiration and empathy from each one of you! Milkmor has inspired people to drink raw milk in Ahmedabad.
I once again thank you all and our entire team of Administration, Marketing & Farm Management. We've grown up now with 100 employees in a strive to serve you better 24x7x365 days. I am especially thankful to all the delivery boys who wake up daily at 04:00 AM to ensure that your day starts well! In case, you had to face any inconvenience in the past, I apologise for the same, and we take every part seriously to develop day by day. It's your brand, and you've made us one of the most engaging and discussed brands of Ahmedabad.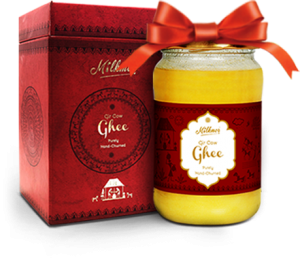 All the subscribers can now have our Gir Cow Ghee worth Rs.2800/KG at only Rs.1900/KG. We wanted to gift to all our subscribers something on this special day. So we could do the best by giving it away at this flash price. It's valid till 28th Mar'19. I am equally delighted to see that people started gifting Gir Cow Ghee to the wedding couples during the marriages. Wellness is the timeless gift to give it to our loved ones.
Stay connected with us! Your association with us makes our celebration larger!!
Wish you a Healthy Day, Every Day
Mitesh Patel | Co-Founder