ADULTERATION – THE UNSEEN DEVIL!
January 5, 2018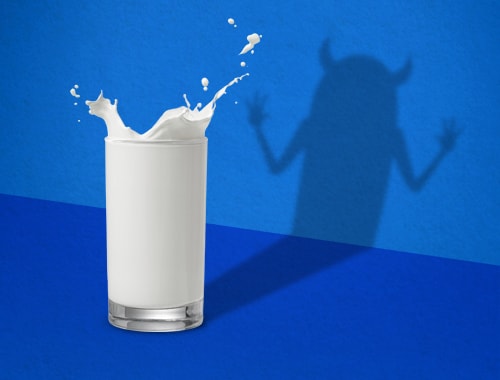 ARE YOU 100% SURE  ABOUT THE MILK you're consuming is unadulterated & fresh for you & your family?
Adding inferior or foreign substance in milk has been very common in India. There have been various types of adulteration including some advanced adulterations.
REASONS FOR ADULTERATION:
To make milk taser
To enhance the fat % in the milk
To decrease the input cost of the milk
To increase the shelf life of the
To increase the quantity by adding synthetic milk
COMMON ADULTERATION INGREDIENTS IN PRACTICE:
Starch
Palm Oil
Urea / Shampoo
Preservatives
Sugar, Salt & Glucose
Detergent & Synthetic milk
Vanaspati Ghee
Formalin & Ammonium sulphate
Hydrogen peroxide
Adding other SNF (Solids- Not Fat)
There are various kits to check Milk Adulteration. However, we're too busy to check the quality milk in the early morning on daily basis. It's very much necessary for us to be mentally relaxed for the milk which we consume is from the right source and consistent.