Make Extra Soft Paneer from Milkmor with few easy Steps!
July 25, 2018

Hello Everyone,
Monsoon is here and how about Paneer Tikka this season?
Paneer is the most friendly ingredient in cooking. Isn't it? It's the most obedient one which blends well with major of vegetables, noodles, salads, barbeque, curry, sandwiches and what not. Rarest of rare on the earth would hate paneer. It's called cottage cheese in common language and it has various versions across the world. In China, they call it "Tofu". So we thought why not to share the best recipe to create the "Soft and Malai Paneer" at home itself.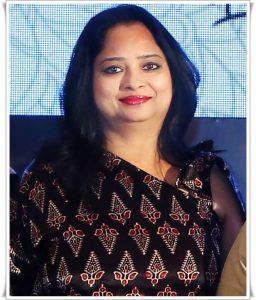 Ms.Deepika Tandon, who works as Academic Consultant for Primary Schools and who happens to be our one of the happy subscriber too. She is a working woman and lives here in Ahmedabad with her family. She is also an excellent cook and prepares delicious punjabi dishes. She has shared the recipe and few proven heirloom tricks to make the best Paneer. She loves Paneer and she explored that Paneer from Milkmor's Premium Farm Fresh Cow Milk is prepared in the best way.
Recipe to make paneer from milkmor
Please follow these simple steps to make Malai Paneer from milkmor.
1. Start to boil the Milk of Milkmor.
2. Add an agent(Ingredient) like 3 to 4 spoons curd or 1 tablespoon vinegar or half a lemon to curdle(Thicker) the milk.
3. As soon the whey(watery Part of Milk) separates, switch off the burner.
4. Sieve the paneer and separate its whey (watery Part of Milk)./ Separate the Paneer and remove the watery part.
5. Pour a Cold water on separated paneer to stop the curdling of the milk. This is important otherwise the paneer will be hard.
6. Shift the paneer in a muslin (Thin cotton) cloth or kitchen towel.
7. Hang it for some time to allow the extra moisture of whey to filter.
8. Remove from the cloth and transfer the paneer into an air tight container.
9. To keep the paneer soft for longer duration, add the water in the stored paneer and keep it in the refrigerator.
10. The quality of the paneer depends on the quality of milk. If paneer is made from milkmor, the paneer comes out to be extra soft.

I am sure, you must be tempted to prepare it. Well, We'd love to see that. So just prepare it and send the snapshot of Paneer dish with your photo to us. We promise you that you shall get a gift voucher for that. Hurry up!
Join more than 10,000+ members on our facebook & Instagram page. Know more about interesting Stories and write your own & Recipes and send it to komal@milkmor.com to win lots of gift vouchers.
Subscribe Now:  Click Here
Search Tags:
a2 cow milk in Ahmedabad
organic cow milk in Ahmedabad 
cow milk online Lowest Somatic cell count
Total bacterial count pure organic homogenized milk Farm Fresh products in Ahmedabad.
RichPro milk in ahmedabad
Gir Cow ghee in Ahmedabad
Pure Cow ghee in Ahmedabad
Astha Dairy Farm
best cow milk in india