Santa Claus on bikes early morning!
December 27, 2018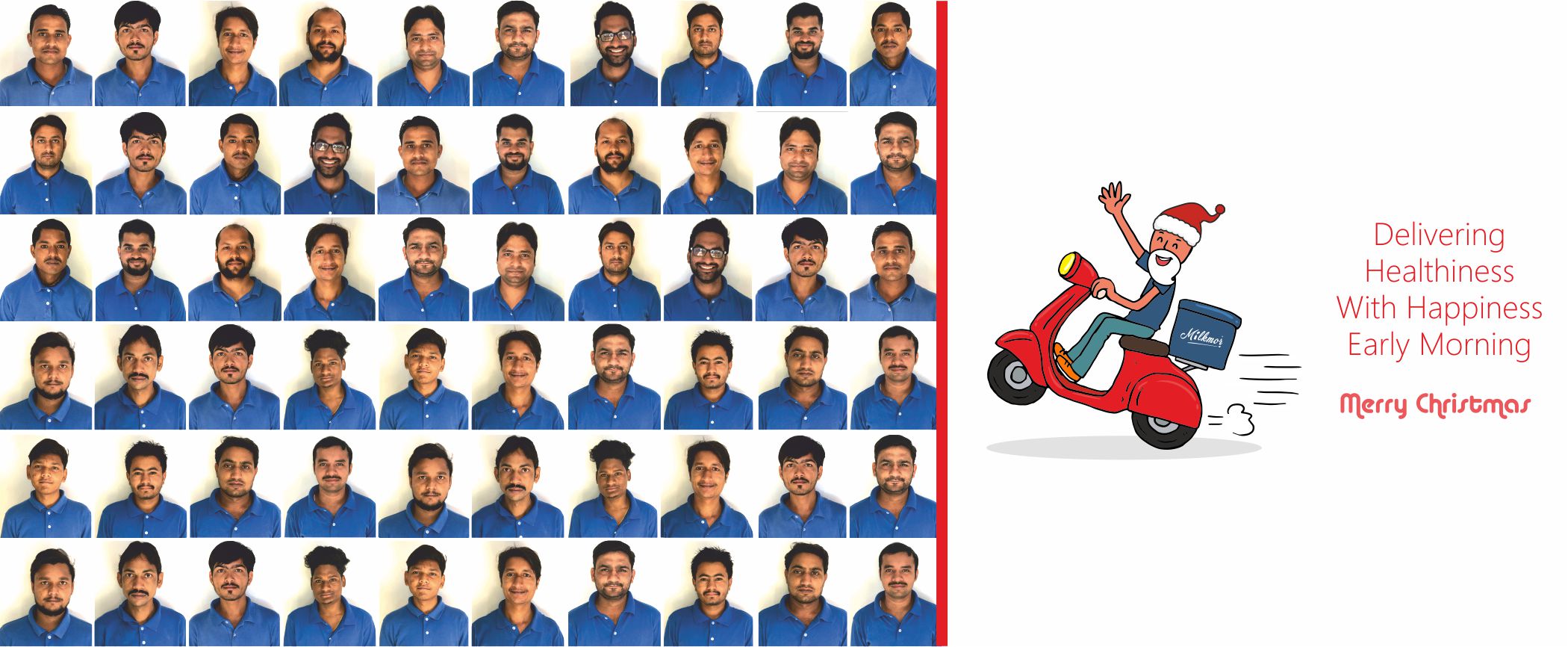 We've heard of stories where Santa Claus comes midnight and leaves the gifts. Well, that's how the Christmas is celebrated. Santa Claus brings happiness and smile on our faces. It's about happy surprises and that's what we need to learn from Santa. At Milkmor, There are people who daily wake up at 04:30 AM everyday whatever the weather is and delivers the milk 24x7x365 days. The job isn't easy at all. It's comparatively easier to work late night but we can't wake up at 04:30 AM daily. Can we? I mean most of us can't unless there is an early flight to catch.
Think, if it becomes compulsory everyday for you to wake up so early even on Sunday. Frustrating!! Isn't it? So this Christmas, we're celebrating the efforts & dedication of our delivery boys who aren't less than Santa Claus who deliver healthiness with happiness early morning. The day can't start without milk and they try their best to reach to you in all the weather conditions, breakdowns and circumstances to deliver fresh milk for you & your family.
The entire team of Milkmor wishes you a merry Christmas ahead! Have Fun!
Milkmor – Healthy Day, Every Day!
Join more than 11000+ members on our Facebook & Instagram page. Know more about interesting Stories and write your own stories & recipes and send it to komal@milkmor.com to win lots of gift vouchers. You can change your display name by clicking below.