Winter is here! 2 important things to do
December 5, 2018

"Are you listening to a short list of songs for years on repeat mode? Are you running on the treadmill with every thought of yours given to your limbs, heart rate and speed?
If you're doing any of these, you're Meditating. Yes, you surely meditate sitting still on a cushion with your eyes closed and listening to the voice commands of a master. But you meditate only when you do anything that you LOVE to do, when you give something a deep thought with openness of mind or try to throw yourself away and befriend who you are!!" So let your monkey mind, keep jumping. That's completely fine. Don't worry, if you aren't able to meditate the way, it's widely known. Doing what you love is also a meditation."
Isn't it a unique perspective from one of our regular consumer of Milkmor's Gir Cow Ghee – Ruchi Lalchandani ?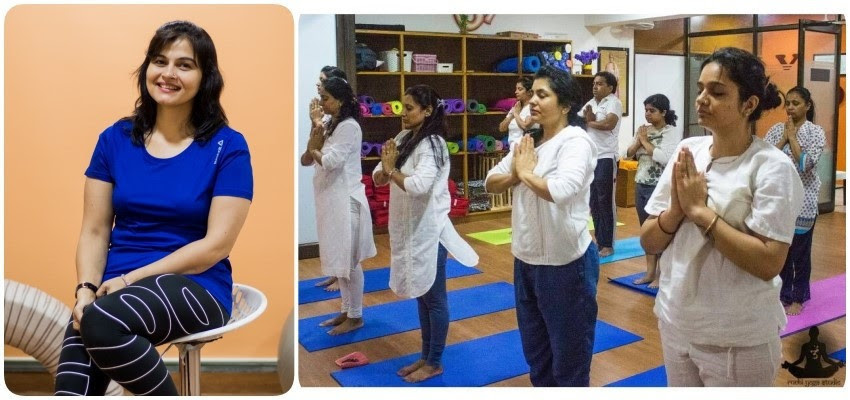 She is just not one of the the Best Yoga Therapist in the city but also promotes organic living and being content. She has been doing this for last 16 years and She herself consumes Milkmor's Hand-Churned Gir Cow Ghee and also recommends her students the same. She conducts yoga classes for all the age group of students at "Ruchi Yoga Studio" located at Bodakdev, Ahmedabad.
As per Ruchi, we must consume half a cup of pure cow ghee every morning, once you wake up. It heals around 156 diseases!! Can you believe that?
She also shared why one should meditate and eat cow ghee.
For general well-being and health, meditate. For quality sleep and reduced stress levels, meditate. For improved strength, will-power and healthy relationships, meditate. Yes, for better concentration, change in outlook and no frustration, do meditate. Want to cure your diseases, reduce/gain weight, fulfil your dreams, have a better life; give it all that it takes but do make it a point to meditate. Give yourself commands, visualize your changed self, imagine you have already become what you wish to. And, after you're benefitted, do advocate the wonderful habit to others.
I am sure, you're equally motivated with her effective words. So do what you love and keep yourself more than alive!
You can reach her on ya.ri2000@yahoo.com, she is approachable and would happily answer your queries pertaining to meditation and healthy living!
Happy Winters Ahead! Try Milkmor's Cow Ghee this winter !
Join more than 11000+ members on our Facebook & Instagram page. Know more about interesting Stories and write your own stories & recipes and send it to komal@milkmor.com to win lots of gift vouchers. You can change your display name by clicking below.