You might be drinking the milk from these Cows?
June 4, 2018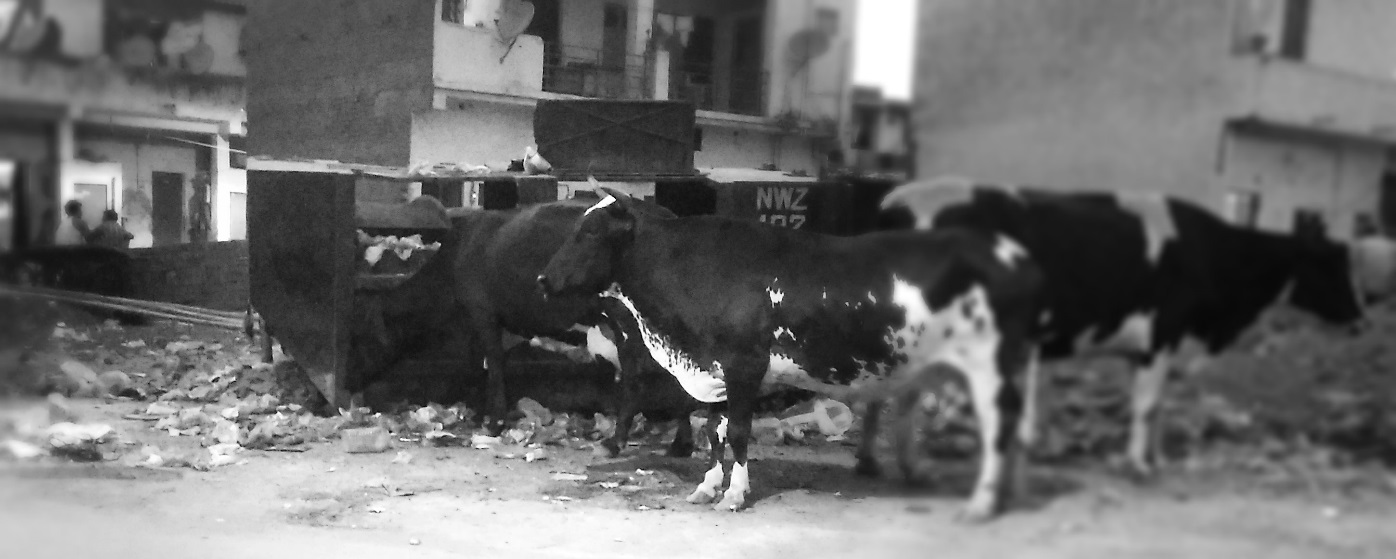 Hey Amdavadis, You never know the cow whose milk you're drinking would be grazing in such garbage. You might not even know whether it's cow or buffalo. Well, the milk which is considered to be the best carrier of proteins and vitamins for your body is nowadays compromised at a very serious level. Adding fuel to the fire, such milk is adulterated further.
Our body needs minimum intake of approximate 650 ML of Pure Milk & its Products. And if that milk isn't pure then you're already being unfair to your body needs and naturally you generate deficiencies in vitamins if you take out your medical reports.
Milkmor is the only brand which ensures the entire chain, where the milk production is also taken care under one roof and the distribution is also done by the same team. This brings better responsibility and assurance of quality. Ideally, the milk producer don't directly interact to the consumer and the brand who interacts with consumer isn't aware of what has gone in the production of milk. Thus, this gap is dangerous and ultimately the consumer suffers with the inferior quality of milk. Milkmor brings premium farm fresh A2 Cow milk at your door-step within few hours of milking. The rich fodder is fed to the cows which is carried forward to the bottle of milk in the form of rich vitamins and minerals.

We don't tie the cows, the cows are free to the access of food and water. We've special mist fans to maintain the ambience temperature for the cows. The most important thing is that we don't give injections, which many farmers do for forcibly milk secretion. Astha Dairy Farm follows the natural process of udder massaging so the cow lets down milk naturally. We also don't compromise on calf milk feeding. We give them sufficient milk feeding for their good nourishment. Every cow is given an unique ID, where we maintain the medical reports and regular check-up of every cow. In summers, they are showered and their areas are cleaned every hour. Their hoofs and udders are cleaned regularly to avoid infection. The automatic cushion cluster milking is soft and uniform to the udders of cows where the manual milking is unhygienic and painful for the cows.
So relax and enjoy the bliss of nature as nothing can be the best gift of Nature than the milk from happy cows!
The cows are just not healthy but happy because..
Life Chahe Kuch Zyaada!
To enquire: Click Here
Or Call: +91 90222 20073
Search Tags:
a2 cow milk in Ahmedabad
organic cow milk in Ahmedabad 
cow milk online Lowest Somatic cell count
Total bacterial count pure organic homogenized milk Farm Fresh products in Ahmedabad.
RichPro milk in ahmedabad
Gir Cow ghee in Ahmedabad
Pure Cow ghee in Ahmedabad