Rang Barse, Time for Milkmor Thandaai!
March 19, 2019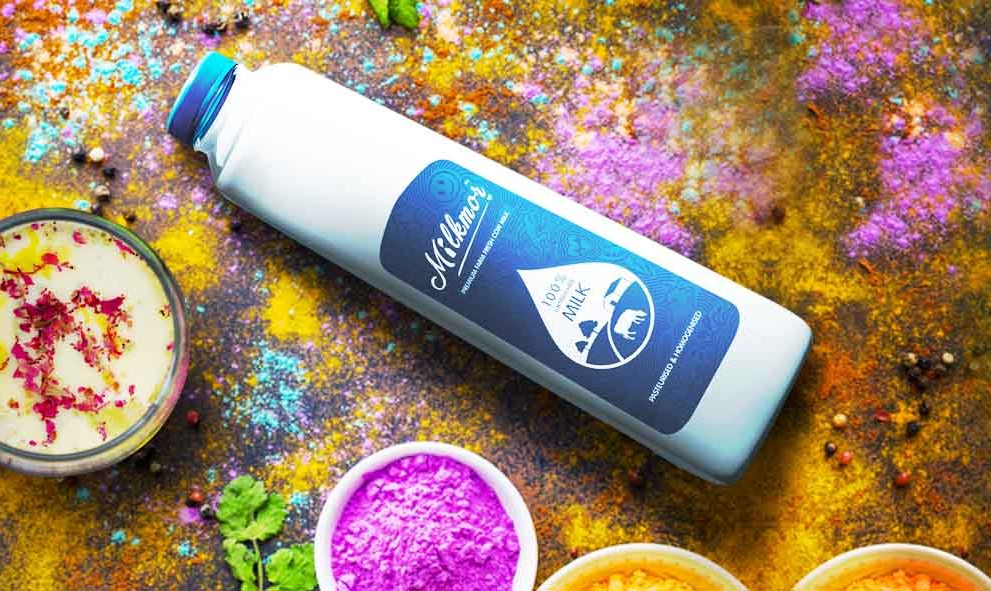 The Holi is approaching within 2 days. We're ready to tan ourselves with our friends & family. It's fun to enjoy with natural colours, wearing cool goggles and clicking colourful selfies. Definitely, you shall need energy & a coolant to keep fun go live throughout the day.
What can be better than Thandaai from Milkmor's Nutritional Milk?
Ingredients
1 Cup of water
Sugar as required
2 Tablespoon melon seeds
1/2 Teaspoon rose water
1/4 Cup dry rose petals
500 ML of milk

2 Tablespoon almonds
1 Tablespoon poppy seeds
1/2 Tablespoon green cardamom
1 Teaspoon peppercorns
100 GM fennel seeds
3 Quick Steps to prepare Thandaai
Soak Almonds (Badaam), Poppy Seeds (Khas Khas), Fennel Seeds (Saunf) & Melon Seeds (Kharbuze ke Beej) in 1 cup water for 30 mins. The almonds can be soaked overnight for the creamy texture. Grind all these ingredients into a fine paste and keep it aside.
Bring Milk to boil in the pan and add the saffron strands (Kesar), Mix well and add sugar & rose water till it melts in. Grind the rose petals & peppercorn (Kali Mirch) into a fine powder. You can add more fennel seeds to make it calm & healthy.
Add the paste as mentioned in step no.1 along with Cardamom Powder (Elaichi). Mix well and low boil it for 2-3 minutes. Turn off the flame and keep it in room temperature. Refrigerate it for 2-3 hours.Garnish it with rose petals, saffron strands & chopped almonds. Serve it Chilled.
We hope all the gentlemen shall try it or you can pass on this recipe to your wife, mother or daughter! 🙂
Milkmor team wishes you a safe & happy Holi!