RJ Harshil says Yes to Milkmor!
July 9, 2018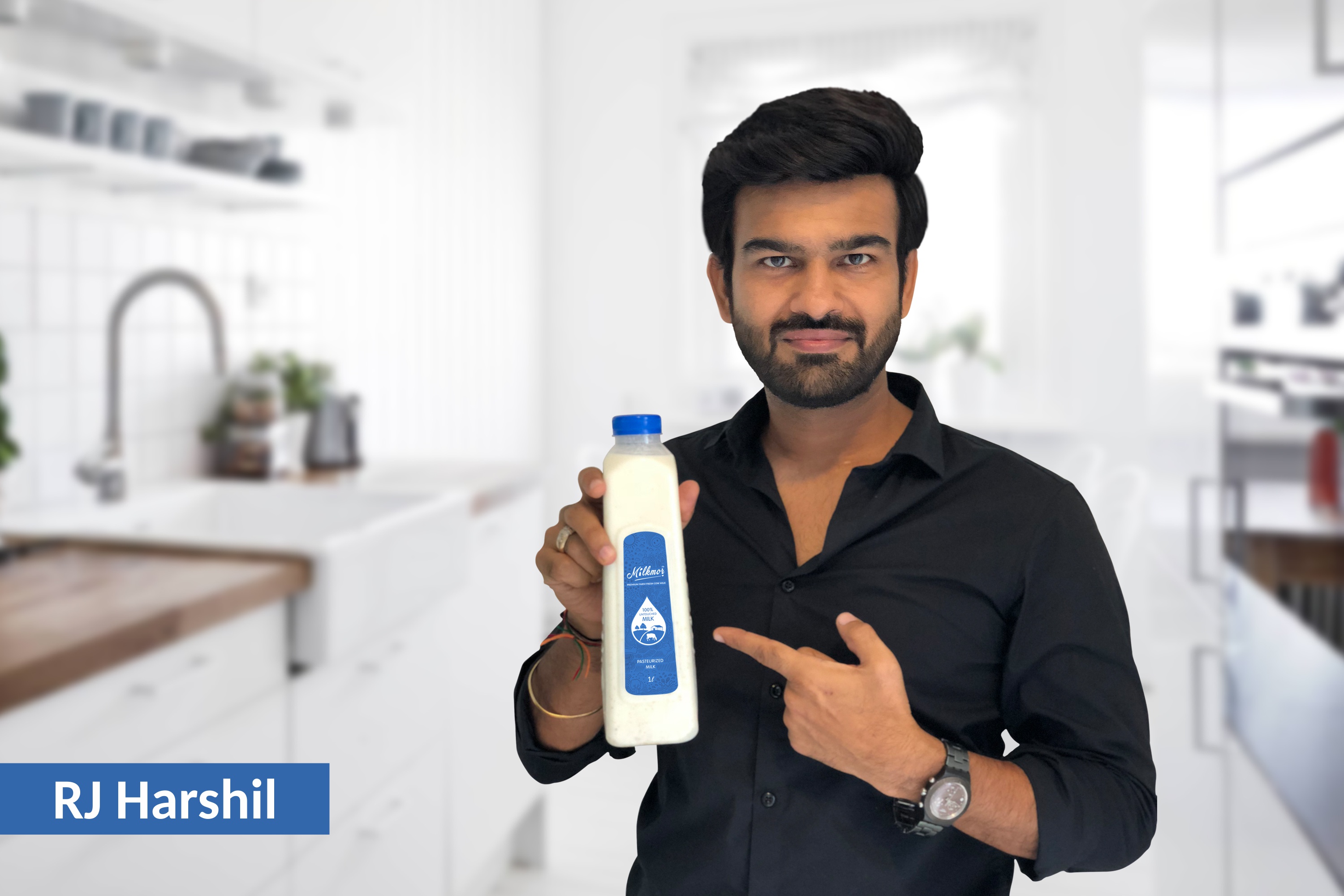 Milkmornninnnnnnnnnngggggggg Ahmedabad!
Yes, Milkmor's Farm Fresh Cow Milk is now becoming the talk of the town and we get excellent reviews about our cow milk for its taste, service and quality. As We say, We don't believe in offers & discounts and our only philosophy is
Happy Cows = Happy Milk = Happy Subscribers!
Let's see what our one of the privileged subscriber – RJ Harshil from Radio City has to say.
He has a very dynamic personality. He has just launched an excellent mobile app https://mazau.com/ where you meet people nearby, make new friends and make new travel buddies. Isn't it an awesome app? The one only app which brings out of your routine life and let you explore the new world within your world. As its high time, we come out of virtual palace and meet new people around us. Almost like Milkmor who also believes in living life more than just a routine as "Life Chahe Kuch Zyaada" and you need more energy and mental relaxation for that.
We've a special message from Harshil. He use to ask a lot and analyse enough for himself before he subscribed Milkmor. He was very happy to see the process of milking and rich fodder fed to the cows.
He has a special message which he shared through his video.
We've around 650 Happy Subscribers across Ahmedabad's selected areas within few months of start. Now you can also check our Milk Delivery Service Areas.
Subscribe now the Farm Fresh Cow Milk with more than 17 essential vitamins & minerals for you & your family.
www.milkmor.com/products
Watch Full Video Of RJ Harshil
https://youtu.be/60pACDvwffQ
Join more than 9500 members on our facebook & Instagram page. Know more about interesting Stories and write your own & Recipes and send it to komal@milkmor.com to win lots of gift vouchers.
Subscribe Now:  Click Here
Search Tags:
a2 cow milk in Ahmedabad
organic cow milk in Ahmedabad 
cow milk online Lowest Somatic cell count
Total bacterial count pure organic homogenized milk Farm Fresh products in Ahmedabad.
RichPro milk in ahmedabad
Gir Cow ghee in Ahmedabad
Pure Cow ghee in Ahmedabad
Astha Dairy Farm
best cow milk in india