Summer + Gir Cow Ghee = Weight Loss
March 6, 2019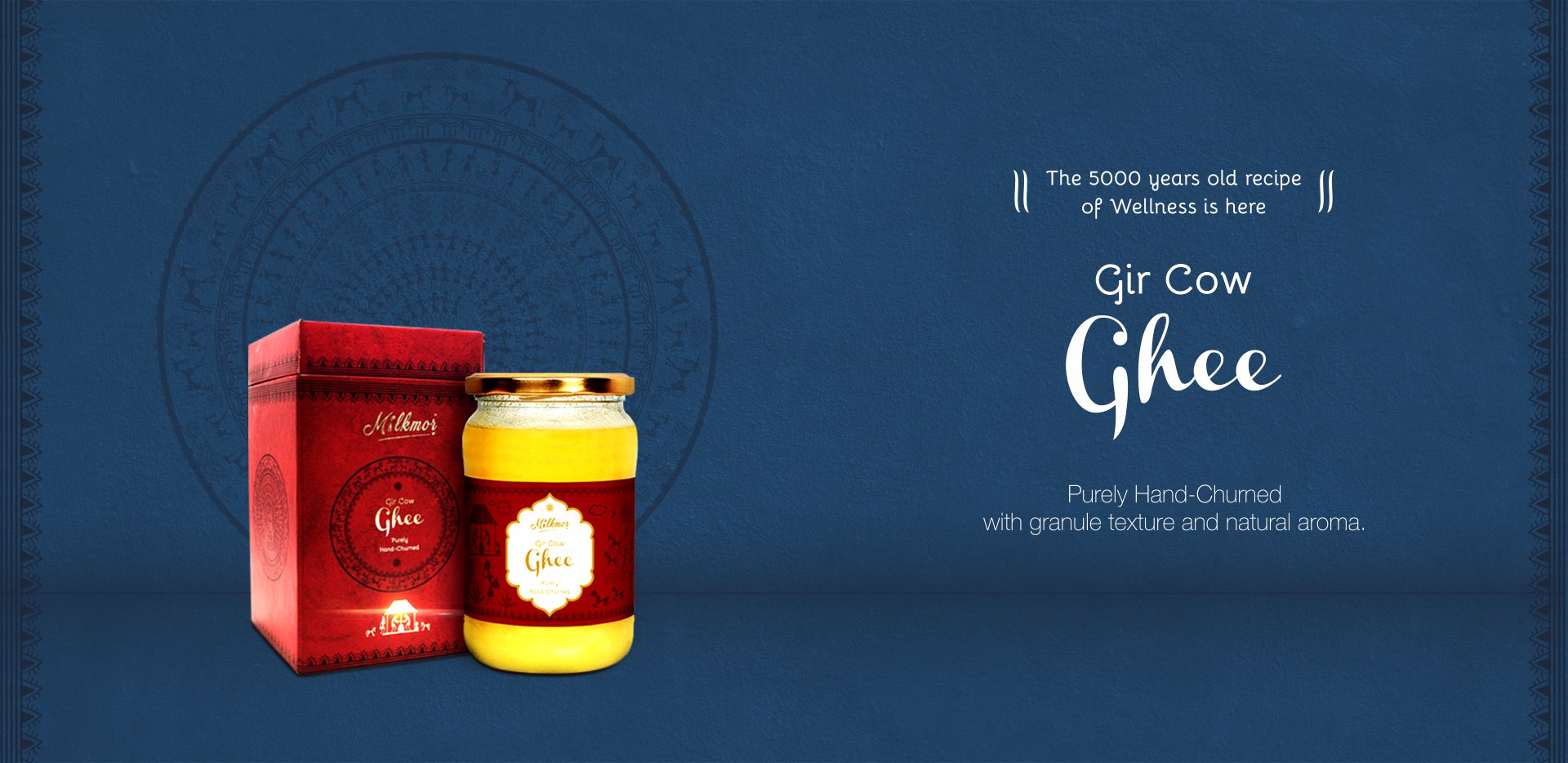 Summer's foot-steps are approaching smoothly, and we had a good winter by now! So let's get ready to face the super-summer of Ahmedabad. Many of our consumers say that I am already so bulky and can't afford to consume any more ghee. We said don't consume any more ghee, but consume Milkmor Ghee! 😉
Yes, The Pure Gir Cow Ghee is made from whole milk of Gir Cows (One of the most robust breeds in the world) and due to preparation in natural Ayurvedic recipe, it helps for weight loss. Below is the logic.
1. Ghee has immense amino acids which help in making the fat cells shrink in size.
2. Ghee also contains conjugated linoleic acid, which is a type of Omega 6 fatty acids, which helps again in weight loss
3. Ghee helps in improving your digestion and builds immune, so you lose weight without losing energy
4. Many of us are lactose allergic (i.e. can't consume dairy products). For them, Ghee is the must to fill the gap of nutrition required in the body.
So just two teaspoons of Ghee in Summer shall help you reduce your weight faster and with better immune.
Oh Yes! Now, you get 1 KG of Gir Cow Ghee with a beautiful gold foil box. The best wellness gift you can give to anybody.
Healthy Seasons ahead!