WARNING! Don't try Milkmor Cow Milk, You won't touch any other milk later!
May 3, 2018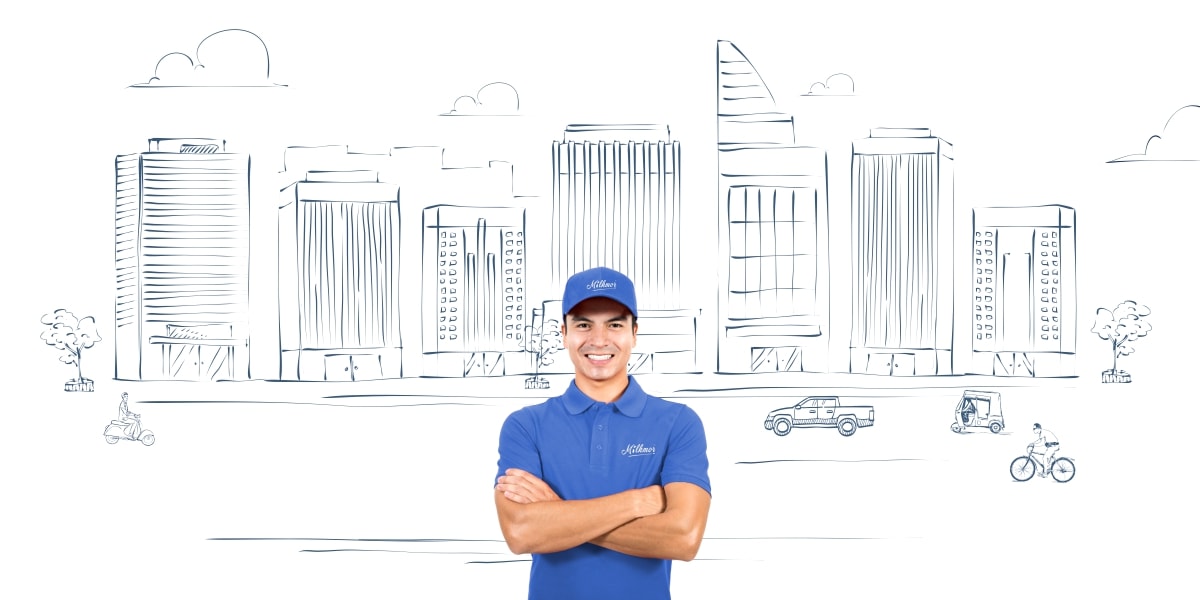 Hello Ahmedabad! I never thought this summer would be so cruel. We Amdavadis are more concerned to protect our skin from getting tanned than getting ill of sun-stroke! Isn't it? 😉
The entire day is so exhausting and tiresome in summers. We struggle to sleep at night after all hectic day and Hardly, we get sync into the dreams and cold breeze touches our cheek and someone from our family will say – "Utho!!!! 6:30 baje gaye hai..Jao, Aur Jaa kar Doodh le aao!
Oh God!! Nothing can kill brutally than those words. We can't even curse them as she/he must be my family member to spoil that sweet morning! Isn't it a common issue which we all face in our daily life? I was thinking that why no one think about this gap.
Hey Relax, not more to worry. Milkmor has the answer. They deliver it at your door-step the premium farm fresh cow milk early morning. They have an excellent hygienic farm with international standards and they deliver the fresh cow milk within few hours of milking through their own distribution team. Isn't it great? Now enjoy your sweet mornings, rise up with energy, do exercise, read newspaper having a lovely cup of rich cardamom tea made out of Milkmor Cow Milk. By the way, there is a viral recipe going on about the ultimate taste of cold coffee made out of Milkmor Cow Milk. If you have not tried, try it now these summer mornings. This milk enhances the taste of coffee due to their secret recipe of rich cow-feed fed to the cows. They took me once to their farm (i.e Astha Dairy Farm), Yes, feel the naturally sweet chilled milk. Hmm….Silky & Smooth…
Don't tell me that you haven't subscribed the pure cow milk till now? Arey baba, atleast try for 8 days. Yes, they've a special 8 days trial in selected areas of Ahmedabad so that you can compare your milk with Milkmor. Later on, don't blame them if you don't like any other milk. Yes, more than 550 subscribers as on 2nd May'18 feel the same. Well, you can recharge for cow milk online now too. They don't give any free samples or discounts and offers. As they say purity doesn't come with offers & discounts.
Still thinking? Ok! Finally, I will give you the most important reason now as Why Milkmor Cow Milk is matchless than any other milk available in Ahmedabad Market. It's only Milkmor who ensures the rich and clean cow-feed which contains immense proteins & minerals. The A2 cows are nurtured by themselves in their own shade. This improves the quality and texture of the milk tremendously.
Do you know the milk which you consume is from which cattle? how old that milk is? What does that cow eat? What kind of adulteration is done with that milk? Don't know right? Well, you can't be so unfair to your family by giving that slow poison assuming it as the health drink. Isn't it? This is the most serious issue – milk adulteration in India, where Milkmor is ensuring the natural cow milk since its 1st step till its last step of the process.
You can try to compare the milk by your own. The best laboratory to test the cow milk is the home-maker/house-wife/mother in the Family. They can judge it immediately about the quality of food/drink. So let it be tested and tasted by the expert of your family!
Don't wait, Don't Compromise! Because..
Life Chahe Kuch Zyaada!
Deepak Mudaliar |Operations Head – Shanti Juniors | One of the Happiest Subscriber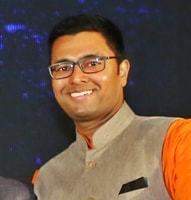 To enquire: Click Here
Or Call: +91 90222 20073
Search Tags: a2 cow milk in Ahmedabad organic cow milk in Ahmedabad cow milk online Lowest Somatic cell count and Total bacterial count pure organic homogenised milk Farm Fresh products in Ahmedabad.